The Barbara Stone Foundation pulled a cohort of service providers and stakeholders together in 2013 with a belief that working together would improve outcomes for individuals with disabilities. This collaborative effort grew and is now call Greenville CAN (Collaborative Action Network).
The Barbara Stone Foundation has provided financial support for Greenville CAN since 2013 and made the decision in 2018 to serve as the official home for the Greenville CAN coalition providing additional financial and staff support.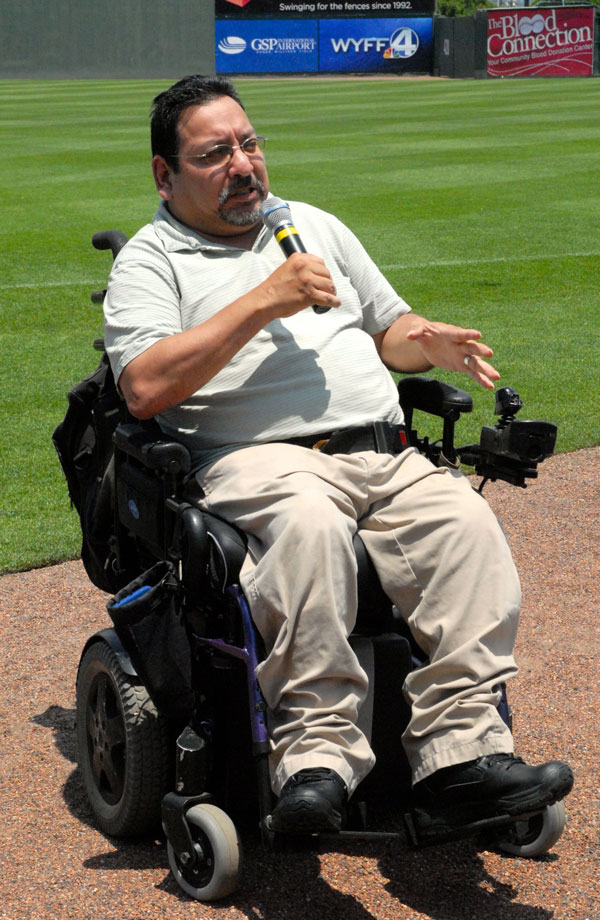 Greenville CAN is not a formal organization; instead, it is a coalition of self-advocates, service providers, families, caregivers, and professionals committed to making Greenville a better place to live for individuals with disabilities.


.

Our strength comes from individuals and organizations working together to create change.


.

We believe the best way to increase services, programs, access, opportunities, and resources in our community for individuals with disabilities is through collaboration and partnership.


.

Instead of creating new organizations to fill perceived gaps in our community, we address community needs by linking organizations together, leveraging available resources to expand capacity, and advocating for system and policy change.
GREENVILLE CAN Coalition Management Team
Our Coalition Management Team consist of strategic priority team chairs plus other key community stakeholders.  Strategic Priority Teams include: Employment – Civic Engagement – Partnership Engagement / Communications – Transition – ADA / Access – Recreation – Evaluation.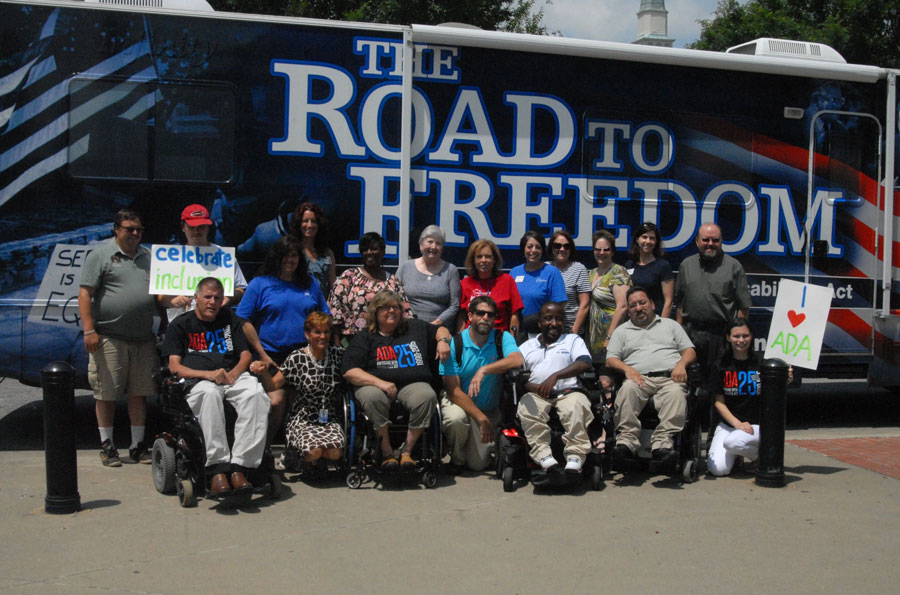 Coalition Management Team Members:
Chris Sparrow – Able SC (Chairperson)
Sean Tuck –  Publix (Civic Engagement Team)
Susan Leiby – GHS / Help Me Grow (Partnership Engagement / Communications Lead)
Laura Bogardus – Bogardus Consulting (Employment Team)
Joy Ivester – Center for Disability Resources
TBD – (Evaluation Team)
TBD – (ADA / Access Team)
Josh Wall – Greenville County Rec (Recreation Team)
Marion Elliott – Barbara Stone Foundation
Ruben Alvarez – David's Table

Jennifer Ferguson – Burlington

Taylor Krulac – Uplift Counseling Services, LLC
Allison Fleahman – Greenville County Schools (Transition Team)
Diane Thompson – Greenville County Schools (Transition Team)
Cheryl Johnson – Project SEARCH (Transition Team)
Richard Ferrante – Center for Disability Resources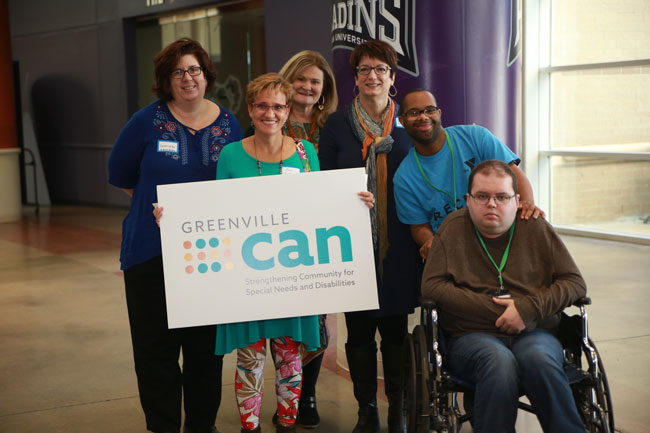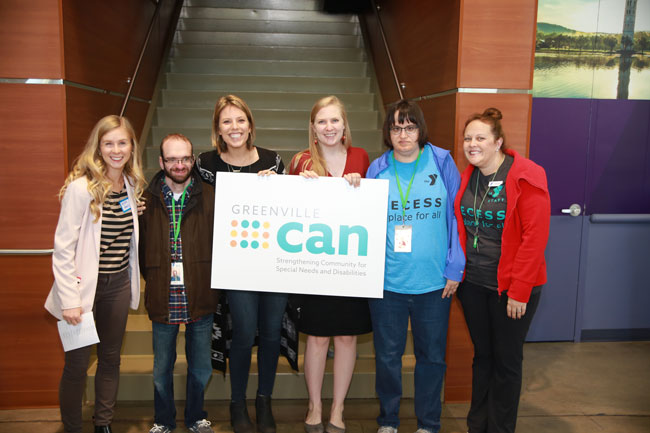 Lead Facilitator / Director – Lara Ceisel
Lara Ceisel serves as the Lead Facilitator / Director for Greenville CAN, as well as, the Executive Director for the Barbara Stone Foundation.  Before her involvement with Greenville CAN, Lara Ceisel was the Area Director for Special Olympics Greenville County and a supervisor at Camp Spearhead.  
Employment Consultant / Laura S. Bogardus, PhD, SHRM-SCP
As owner of Bogardus Research Consulting, Laura leverages her considerable experience in workforce development, organizational management, and human resources to provide specialized consulting services to her clients. As a member of the Greenville CAN team, she advises businesses that seek to create or augment their disability employment initiatives. She also works to communicate the needs of businesses with service providers that prepare and place people with disabilities in employment. She has a strong interest in research that investigates and addresses employment barriers.
Laura earned her PhD from Clemson University, where she received the 2016 Kimbrough & Melton Parents Award for Outstanding Achievement in International Family and Community Studies and the 2017 Graduate Student Government's Excellence in Engagement and Social Advocacy Award. She earned her MA in Human Behavior and Conflict Management from Columbia College and her BA in Political Science from Miami University. She is a Marano Fellow of the Aspen Institute's Sector Skills Academy for innovative workforce strategies. In 2018 she delivered a TEDxGreenville talk on, "Why We Should Go Beyond EEO." Laura is a member of the Association of People Supporting EmploymentFirst (APSE), The Disability Management Employer Coalition (DMEC), The Society for the Psychological Study of Social Issues (SPSSI), The American Sociological Association (ASA), and the national and Greenville chapter of the Society for Human Resource Management (SHRM). She is a SHRM certified senior HR professional.
Partnership Engagement / Communications Coordinator:  Robin Blackwood
Robin Blackwood is the Engagement /Communications Coordinator for Greenville CAN. Robin has been a volunteer for Greenville CAN since its formation serving on the Leadership Team and various workgroups. Robin has over 20 years experience in Public Relations and Marketing and has skills in strategic PR planning, media relations, social media and marketing campaigns. She serves as a champion for the disability community and is a member of Protection and Advocacy For People With Disabilities PAIDD Advisory Council, a GHS Children's Hospital Community Council member, on Stone Academy's Student Improvement Council and The Washington Center's Student Improvement Council and a graduate of SC Partners in Policymaking. Robin is an Orangeburg native, lived in Greenville since 1997 and a graduate of University of South Carolina.
Greenville CAN Organizational Structure
Legacy Circle Members: (Former Leadership Team Members)
Greenville CAN's ability to affect change is a direct result of the vision, leadership, and effort of all of the individuals who have participated in a leadership capacity with Greenville CAN.
Chris Sparrow – ABLE SC
Marion Elliott – Barbara Stone Foundation
Muriel Taylor – Family Connection
Susan Leiby – Autism Society
Jeff Dezen – Jeff Dezen Public Relations
Bill Welch – Broken Wing Farm
Dr. Desmond Kelly – Greenville Health System
Susan Sachs – Project Hope Foundation
Sandy Hanebrink – Touch the Future
Carolyn O'Connell – Community Advocate
Alex Garvey – Bon Secours St. Francis
Susan Kastner – Family Connection
Susan Howard – Greenville County Schools
Cheryl Johnson – Greenville County Schools
Ruben Alvarez – David's Table
Skeeter Powell – David's Table
Robin Blackwood – Family Connection SC
Linda Marlow – Community Advocate
Rhonda Mumford – Department of Disabilities and Special Needs
Princella Lee Bridges – Bridges from Augusta
Randy Risser – Shriners Hospital Greenville
Joy Ivester – Center for Disability Resources
David Turnipseed – SC Vocational Rehabilitation
Kerry Reese – SC Vocational Rehabilitation
Chris Neeley – Meyer Center
Ken Dority – NAMI
Sally Wills – Livewell Greenville
Amy Hallasy – Barbara Stone Foundation
Steve Hand – Greenville Tech
Tyler Rex – Thrive Upstate
Mari Steinbach – City of Greenville Parks and Recreation
Paula Carnahan
Mindy Ramsey – Family Connection
Vickie Kilbride
Jerri Davison – Able SC
John Cocciolone – Colonel Consulting
Dana McConnell – Center for Developmental Services
Participating Organizations
ABLE SC, Advanced Institute for Development and Learning, Advanced Therapy Solutions, A Head Start, Applied Theater Center, Amazing Young Adults, Anderson County Disabilities and Special Needs Board, Arc of Midlands, Arc of SC, Arc of Pickens, Babynet, Barbara Stone Foundation, Big Brains Staffing, Bolda Communications, Bon Secours St. Francis Hospital, Boost, Bridges from Augusta, Brilliant Beginnings, Broken Wing Farm, Camp Spearhead, Carolina Dance Collaborative, Center for Family Services, Center for Developmental Services, Center for Disability Resources, CHIPS, City of Fountain Inn, City of Greenville, City of Greer, City of Mauldin, City of Simpsonville, City of Travelers Rest, Clarity, Clemson LIFE, Community Foundation of Greenville, Community Resource Solutions, Converse College, Community Options, CP Daily Living, CRD Autism Group, David's Table, Down Syndrome Family Alliance, Einstein Academy, ExepApps, Family Connection, Family Footprint, Goodwill, Greenlink, Greenwood Genetic Center, Greenville Chamber of Commerce, Greenville Civitan Club, Greenville County, Greenville County Care Collaborative, Greenville County Department of Social Services, Greenville County Rec, Greenville County Redevelopment Authority, Greenville County Schools, Greenville County Workforce Development Board, Greenville Health System,Greenville Housing Authority, Greenville Medical Society Alliance, Greenville Society of Human Resource Managers,  Greenville Tech, Greenville Works, Harvest Hope, Help Me Grow, Hidden Treasure Christian School, ICAN Bike, Institute for Child Success, InDwellings, Kidnetics, Kidventures, Kitch Legal, Livewell Greenville, Meals on Wheels, Mentor Upstate, Meyer Center for Special Children, Muscular Dystrophy Association, Natural Health and Yoga, Northwestern Mutual- Special Steps Planning, Piedmont Health Foundation, Pro-Parents, Probate Court (Greenville), Project Hope Foundation, Rebuild Upstate, Roger C. Peace, S.A.F.E., SC Autism Society, SC Department of Disabilities & Special Needs, SC First Steps, SC School for the Deaf & Blind, SC Vocational Rehabilitation, SC Works, SC Youth Advocacy, Shape of Behavior, Shriners Hospital, Spearhead Legacy Board, Special Olympics, Springbrook Behavioral Health, Ten at the Top, The Children's Museum of the Upstate, Thrive Upstate, Touch the Future, United Way of Greenville County, Upstate Circle of Friends, Upstate Forever, Upstate Transit Coalition, Upstate Warrior Solution, Washington Center, West Greenville School, YAP Inc., YMCA, Yoga-2-Go, Young Life
If your organization has been involved and is not on this list please contact Lara Ceisel:  lara@barbarastonefoundation.org.
People under 65 in Greenville County with a Disability: Census 2012 - 2016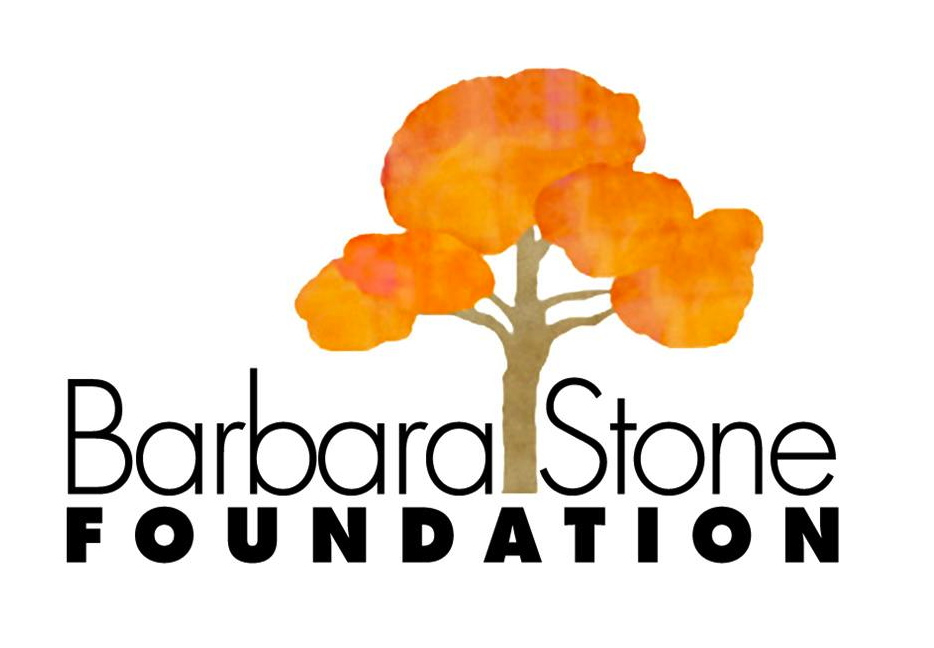 Your Opportunity to Make a Difference has never been better…
Every donation, large and small affects positive change.
Within our generation, people with disabilities were locked away from society with a belief that they had nothing useful to contribute.  Although much progress has been made in the past fifty years, individuals with disabilities still struggle to be seen, heard, valued, and included.  Your donation to the Barbara Stone Foundation supports the work of Greenville CAN.
YOU can be the difference.  Please make a contribution today.
Thank you for being a champion for individuals with disabilities!
The Barbara Stone Foundation is a 501(c)(3) non-profit organization. All donations are tax deductible to the extent of the law.